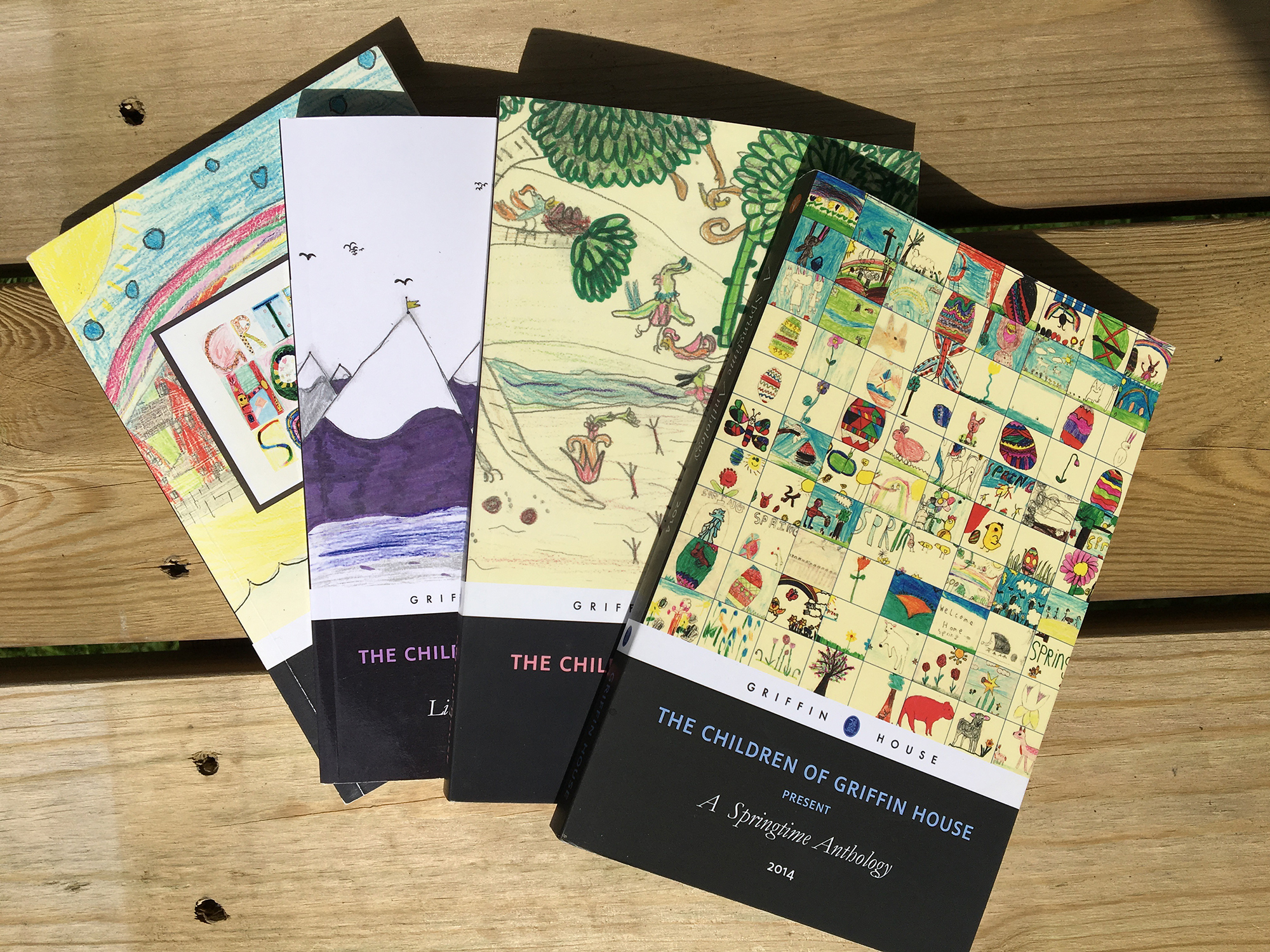 Create your book in five steps
Download a one-page summary of Make Our Book (PDF, 500kb), or our new 2017-18 Information Pack (PDF, 1.1mb): great for sharing how it works with colleagues!
As soon as you fill in our sign up form, you are taken to your new project page. Here's what happens next:
① Choose design

Classic or modern? Quirky or fashionable? Select the fonts, cover style, and features you'd like for your book. You can experiment and change your mind right up until you confirm your order.

② Add writing

Use our resources to plan how children write their pieces. Most schools use Book Week as a focussed week to get them all written. Once they're all done, you add each child's piece to the website and group them into chapters. You can set up the structure of the book in one big go and either the children can type up their work themselves or you can do it for them. Watch our video showing how it works. We'll turn the pieces into a typeset book for the children to proofread and edit until you're happy with them.

③ Preview, sort pages, proofread and sign off.

You can move the children's work around to get the pieces into just the right order, and you can download your work into various formats for checking. Proofreading your own work is a key Communication milestone.

④ Write letter home

Download personalised order forms to print and send home in the children's bags. Parents and guardians return their slips and payment to school, as they would for a school trip. If you want this to be a fundraising exercise, you can do that by adding an extra amount per copy onto the price.

⑤ Place order

You place the order with us once you know the number of books ordered, and we print and deliver the books in bulk to your school, to be sent home in the proud authors' bags.