Make Our Book started as a labour of love.
My name is Emma Barnes, and in 2003 I co-founded the award-winning UK independent publisher Snowbooks, after a successful but unrewarding career as a supply chain buyer and management consultant. To this day, Snowbooks gives me joy and an unending sense of accomplishment. It's a fantastic feeling to be able to find new authors and bring their books, with love and attention, to an eager readership. We specialise in sci fi and fantasy fiction, which really allows the imagination to roam free!
In 2011 my colleagues and I established another company - General Products Ltd - to launch our flagship software Consonance to the publishing industry. Nearly a decade as an independent publisher meant I lived and breathed the challenges of book publishing, and it often comes down to good systems and processes. Accordingly, I learned web development, wrote Consonance, and found myself in the perfect position to make the software I'd written to run Snowbooks available to a wider audience. Consonance is now used around the world by all sorts of diverse publishers, including the British Museum, the Institute of Physics, the Royal Pharmaceutical Society, and a wide range of University Presses including Sydney, Leuven, Liverpool, UCL, and Goldsmiths. We won the Futurebook Best Technology Innovation award, got shortlisted in The Pitch 2018, and also won the IPG Services to Independent Publishing award for our endeavours, voted for by our customers.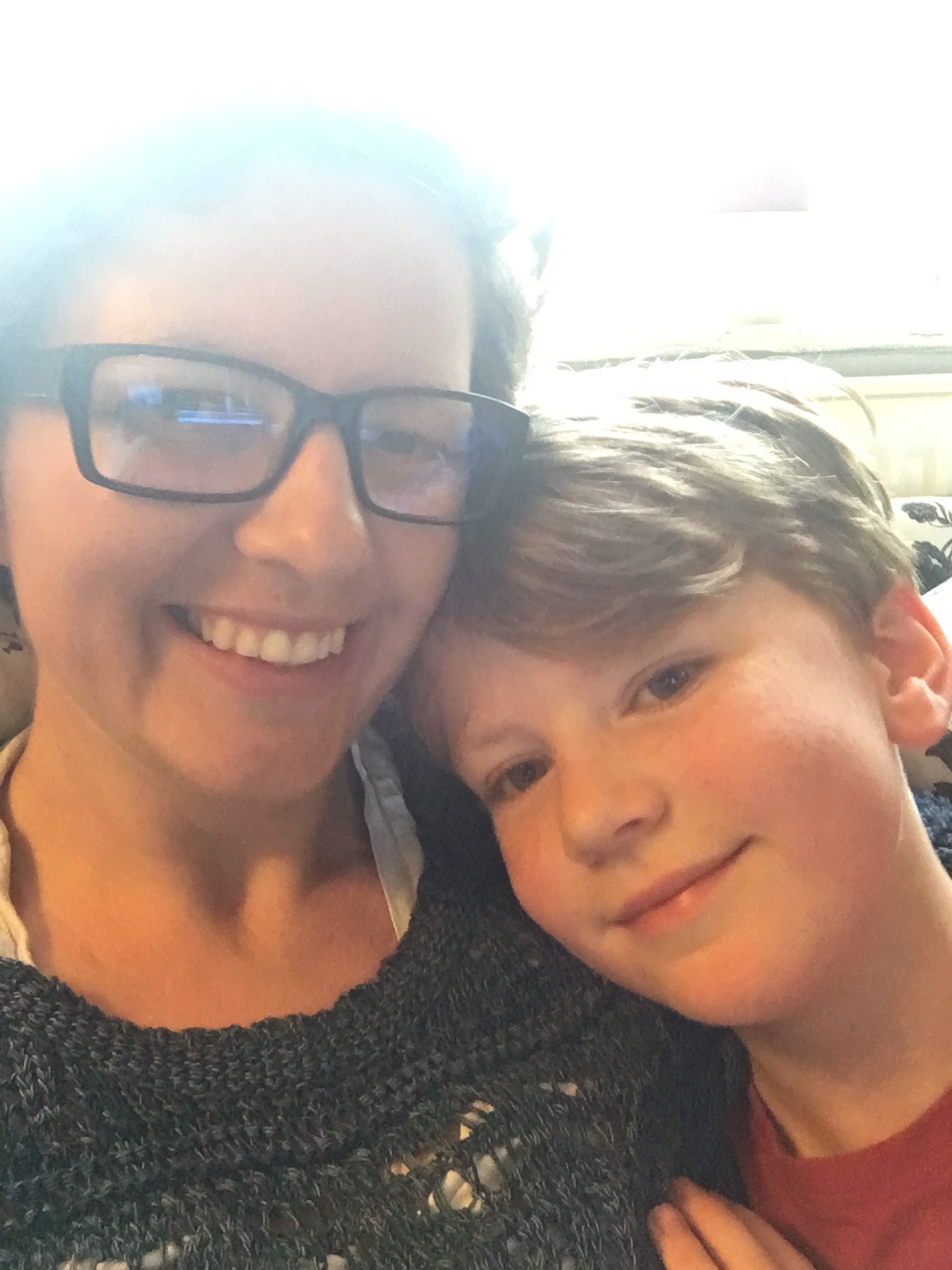 Whilst all this was happening, in 2008 I had a gorgeous baby son.
He's a strapping 11 year old now. Here we are, being much less serious. He's the apple of my eye.
Putting my publishing knowledge to good use
When my son started in Reception, back in 2014, his form teacher was the school's literacy co-ordinator, so we often found ourselves chatting about our shared love of books, reading and writing. I can't remember who came up with the idea first, but we soon thought it would be a lovely idea to use my publishing skills to help the school. We planned to take over Book Week in 2014, and get all the children to write a piece of poetry or prose about 'Springtime'. I would typeset it and get it printed, and we would ask the parents to cover the costs of the print.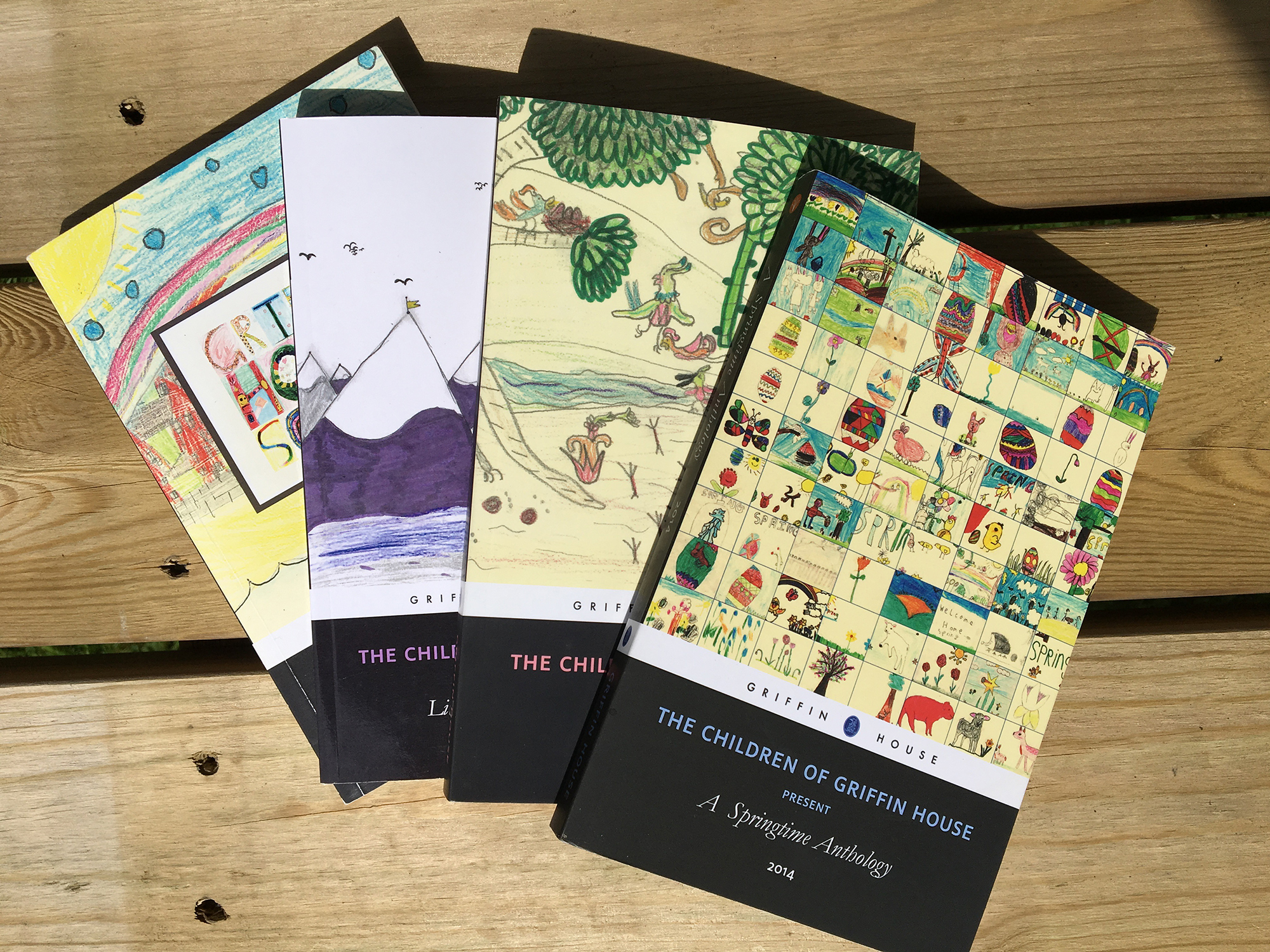 And it was a wonderful success! It was great to be part of a meaningful project that elevated book week from a day of dressing up as a Disney character to something with a lasting legacy and a real sense of achievement. In fact, it was so successful that the school chose to produce another book the following year, and the year after that, and the year after that! I'm not much of a cake-baker and I'm a pretty useless member of the school's parent teacher association. So it's wonderful to be able to help the school in such a unique way, and leave behind something of a legacy from my son's time at school.
More schools join in
I was proudly showing off my son's school's latest book to one of my Snowbooks authors, who at that time was a teacher at a large girls' preparatory school in London. He immediately could see what a great project it could be for Book Week, and so I coached his children to create another anthology. The parents, teachers and Head were over the moon. When my author moved teaching posts to another school – this time, a boys' prep, again in London – he was keen to repeat the success and we again created a lovely anthology about 'Giants and Beasts', for the boys to treasure. It was a wonderful to be able to provide a platform for a significant piece of creative work in an otherwise highly academically-driven curriculum. So we did another book the following year.
Helping more schools to 'Make Our Book'
As interest grew in the school's books, it became clear that I could help a larger number of children achieve the same sort of proud delight as I'd seen over the last five years. And so – again using my web development expertise developed whilst writing Consonance – I wrote the website that you're reading now.
I hope you can join us!
I would love to be able to help your children achieve published author status, to join the hundreds of children we've helped already. You can't match the delight and deep satisfaction that this project brings to children. They have to work hard, and when their book arrives they feel important – and can share that with their families. And you get to tick off plenty of learning objectives, too! It's a lovely thing that we do, and I'd love you to be able to experience it as well. Why not fill out our enquiry form so we can find out how we can help.
Yours,
Emma